Form and function are shaped by
forethought and follow-through.
Project Portfolio
With extensive experience in investments across the risk spectrum and all property types, as well as extreme thoroughness in analysis and project planning, Martens executes at a level and speed unmatched by larger developers. The result? Projects are designed to enhance portfolio value, elevate tenant experience and add prestige to the cities in which they're located.
All
Coming Soon
Active Projects
Completed Projects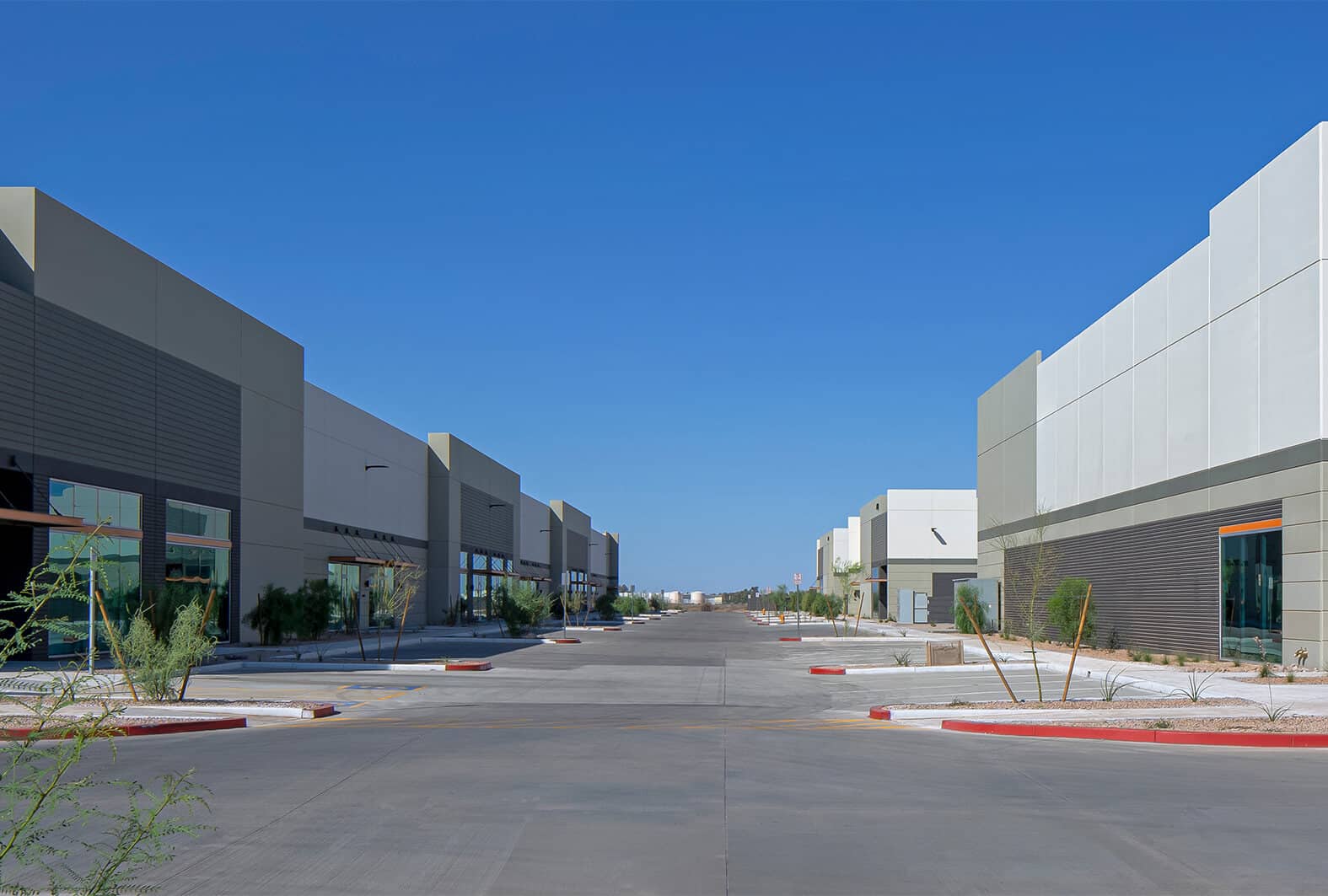 LANDING 3
Despite being in the peak of the 2020 Covid-19 pandemic, Martens Development attracted debt and equity to begin construction on the third phase of this seven-building Class A industrial project in Mesa, Arizona. Totaling 525,000 square feet, this speculative complex was nearly 100% leased, with over 10 tenants by certificates of occupancy. Moving forward while others struggled to line up capital allowed Martens to capture continued pent-up tenant demand in the area.
Started: July 2020 / Sold: January 2022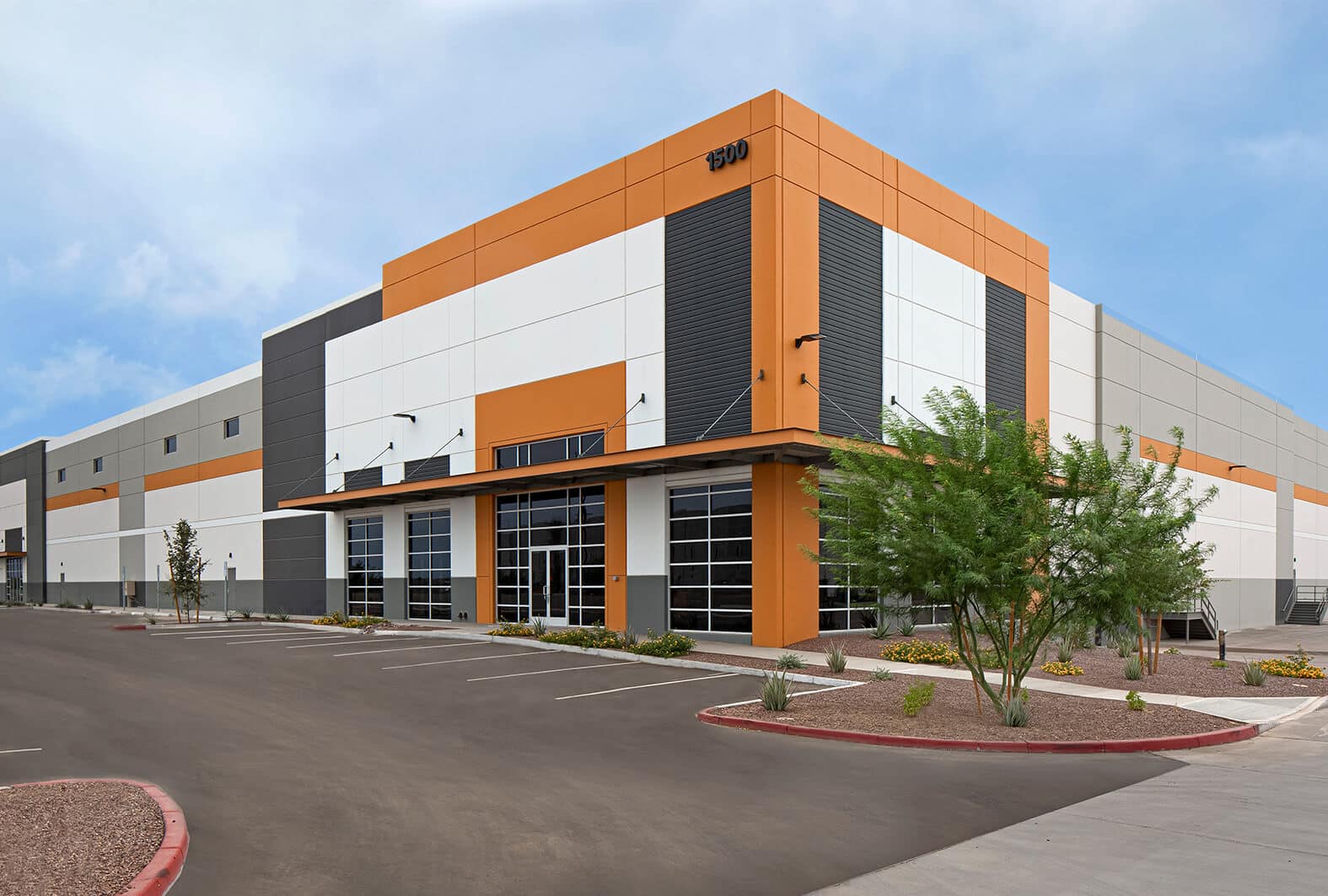 LOGIC PARK
Located in West Phoenix, Logic Park faced stiff competition from numerous buildings in the vicinity. Completing construction during Covid-19 proved challenging, as materials and manpower were becoming difficult to acquire. Martens shifted strategy and began to spec out the facilities, pre-buying materials in order to be truly tenant-ready. The payoff was in the result: the project was stabilized with 10 tenants 12 months after construction completion. Today, Logic Park consists of three buildings totaling 725,000 square feet. This Class A project hosts users from 25,000 to 190,000 square feet.
Started: June 2019 / Sold: December 2021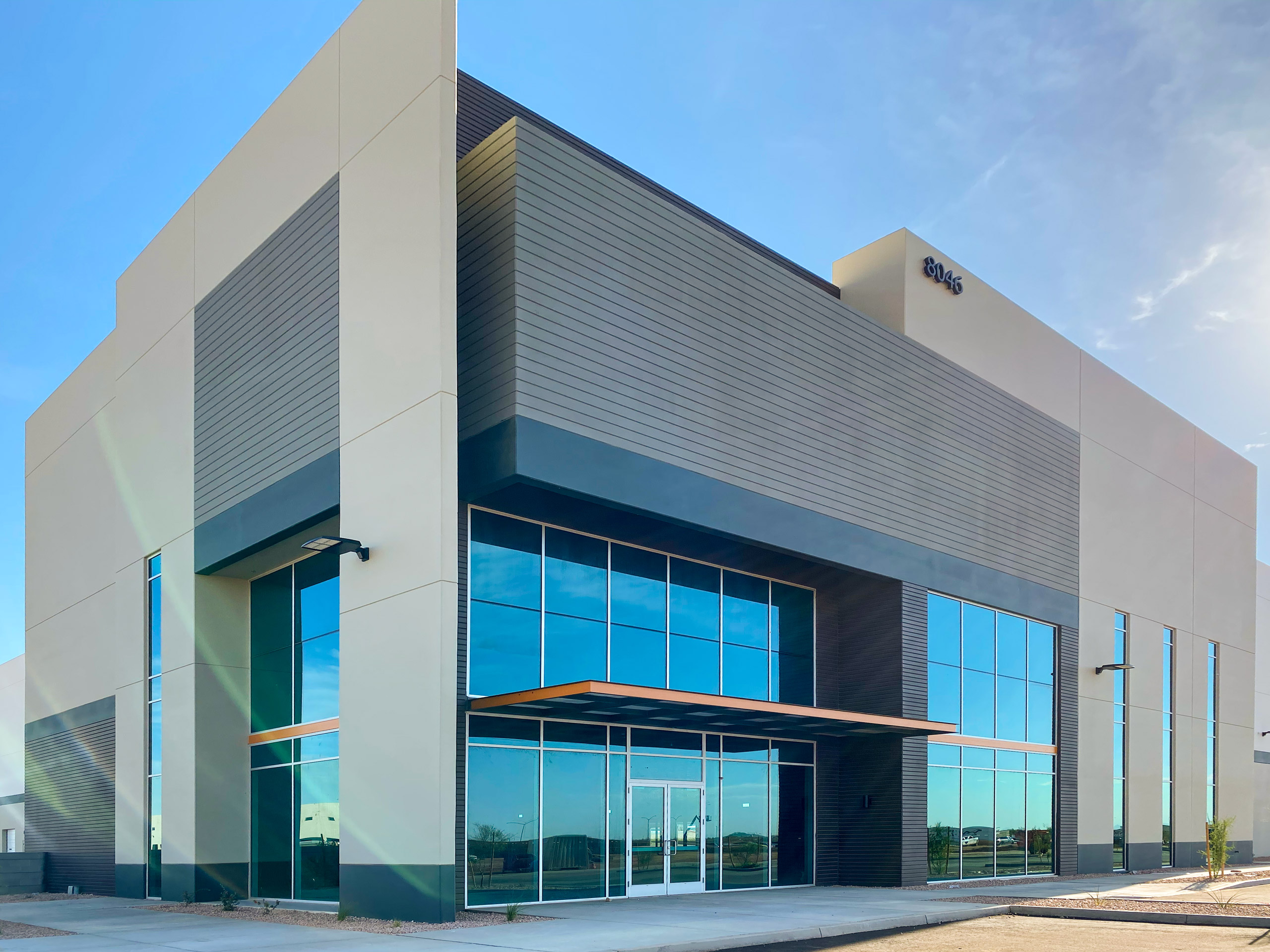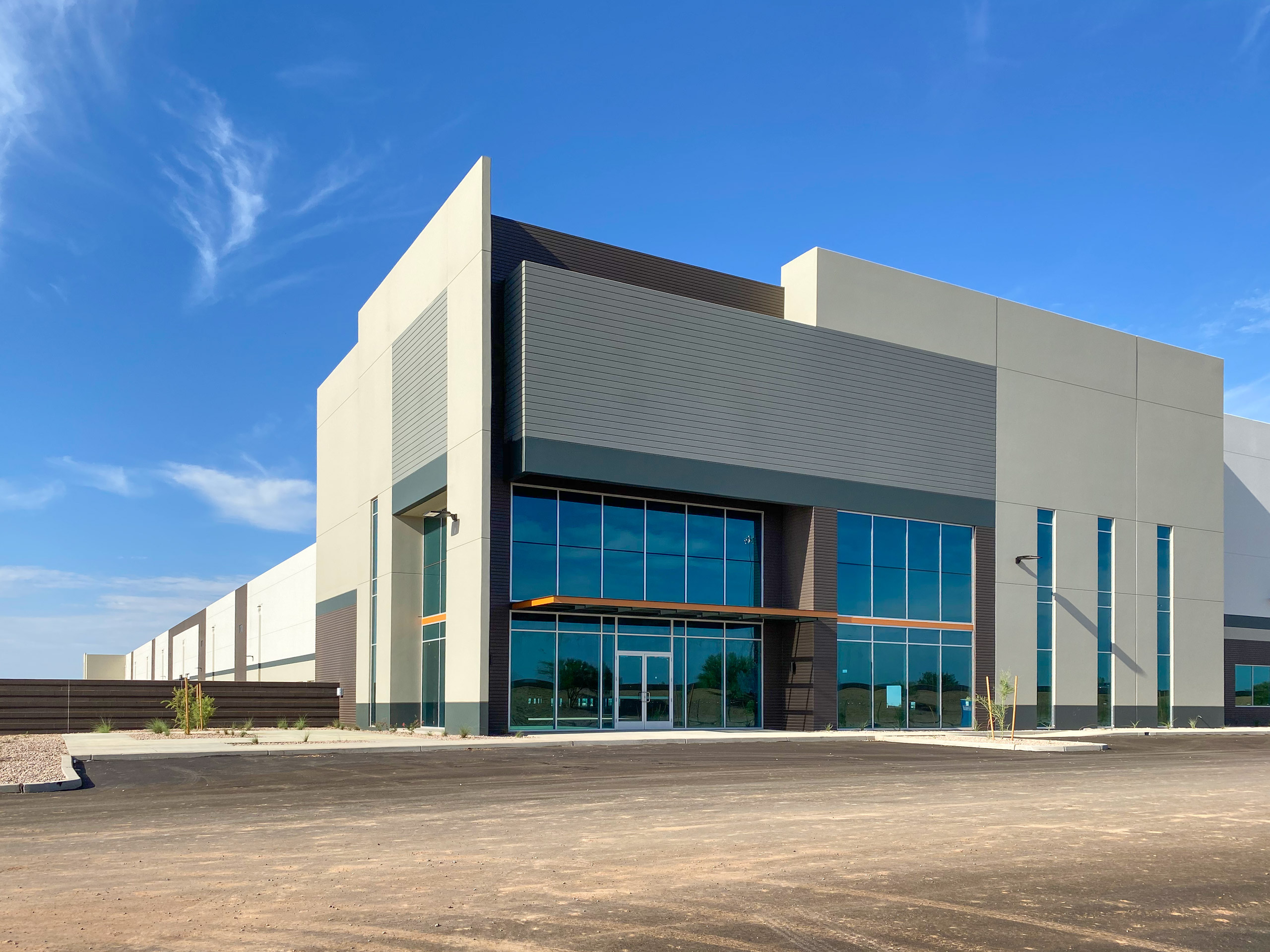 LANDING 202
Prior to Landing 202, the largest speculative building completed in the East Valley was 200,000 square feet. Martens' extensive history and due diligence in the submarket revealed that user sizes in the area were growing significantly. Offering 486,000 square feet, this two-building project, completed in July of 2020, was the first spec "big box" development accomplished east of Sky Harbor International Airport. The project was leased and stabilized at certificate of occupancy.
Started: August 2019 / Sold: December 2020
THE LANDING AT PMG
Developed in 2019, the Landing at PMG was the first institutional speculative development accomplished at Phoenix Mesa Gateway Airport. Originally perceived as "pioneering," the six-building project outperformed all metrics and illustrated that the area was on the cusp of becoming a powerful submarket for greater Phoenix. The project was 100% leased within 12 months to approximately 15 tenants.
Started: August 2018 / Sold: August 2020
ELLIOT 202
With the success of Landing 202 and extensive inquiries from users looking for 250,000 sq. ft.+, Martens pursued Elliot 202, a project that could accommodate up to 1 million sq. ft. and up to four users. Projects of this size and scope are nonexistent outside of West Phoenix. User demand is high in the Southeast Valley for this expansive size range, but no facilities at present can accommodate it.
Started: April 2021 / Sold: August 2022
Landing 4
A site selector recently approached Martens Development regarding the land adjacent to Landing 3. The site selector decided to move forward with a 235,000 sq. ft. build-to-suit project for ElectraMeccanica. The new facility, located in Mesa, Arizona, is a testament to Marten Development's commitment to quality and aesthetics. It's a state-of-the-art space, designed specifically for the assembly of electric cars, showcasing the latest in high-tech manufacturing and design.
Started: April 2021 / Sold: August 2022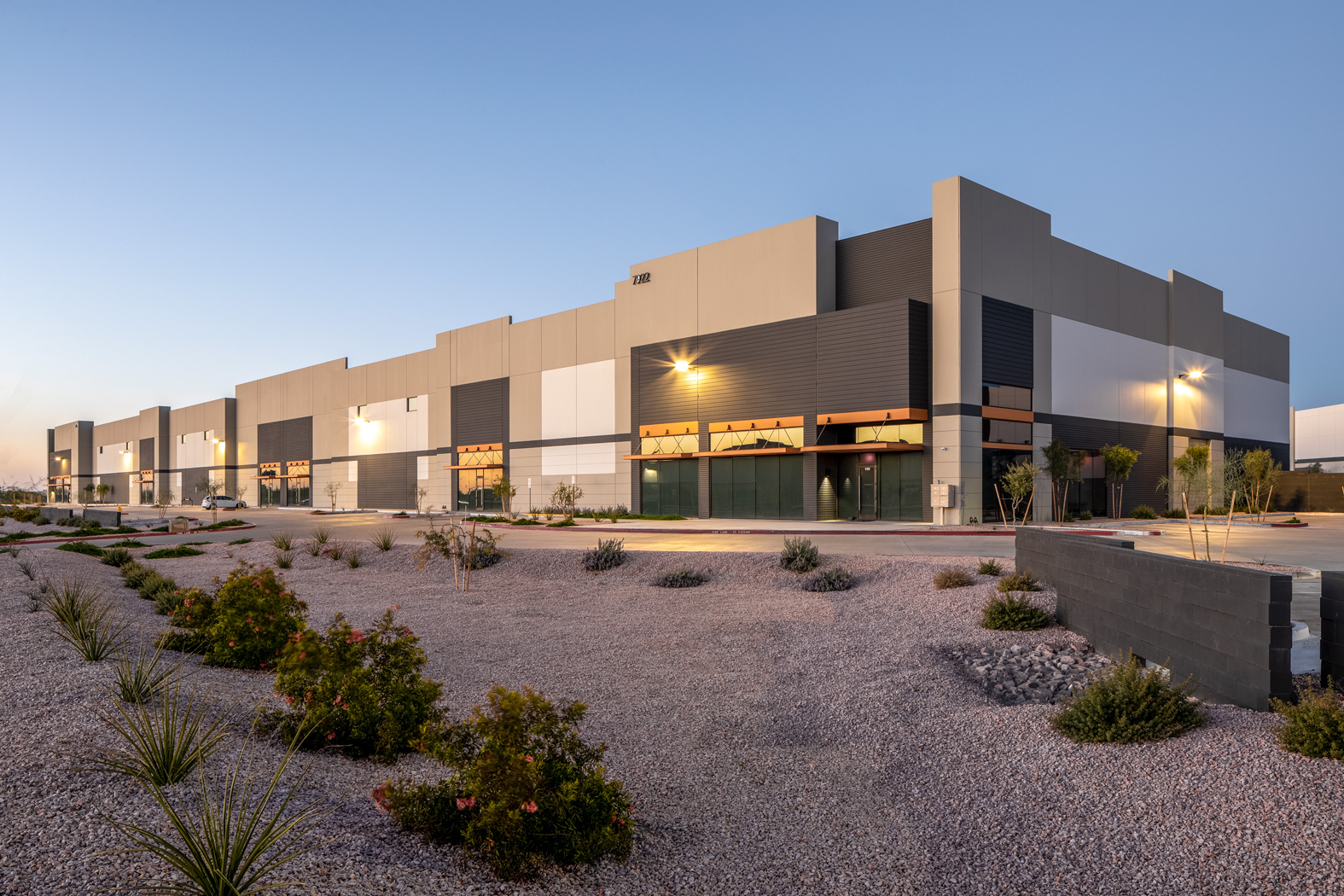 Landing 5
The final and most exceptional piece of The Landing master plan was recently completed. Located right next to Loop 202, it was designed as a 98,500 sq. ft. single-tenant industrial warehouse with a yard component and included speculative tenant improvements. During the construction phase, the building was put under contract to a buyer and quickly leased to a single tenant by the new owner.
Started: August 2021 / Sold: June 2022
Mission Park
Mission Park is a 723,508 sq. ft. multi-tenant project that spans both sides of I-10 in Buckeye, Arizona. Its location is ideal for both manufacturing and distribution on the west side, with close proximity to the West Coast making it an even more compelling option. Currently, the project is under construction and progressing steadily.
Started: March 2023 / Expected Completion: Q1 2024
Park 91
Expected start: November 2023